MILANO HARMONICA RUMBLE
Photos by Adriano Siberna
---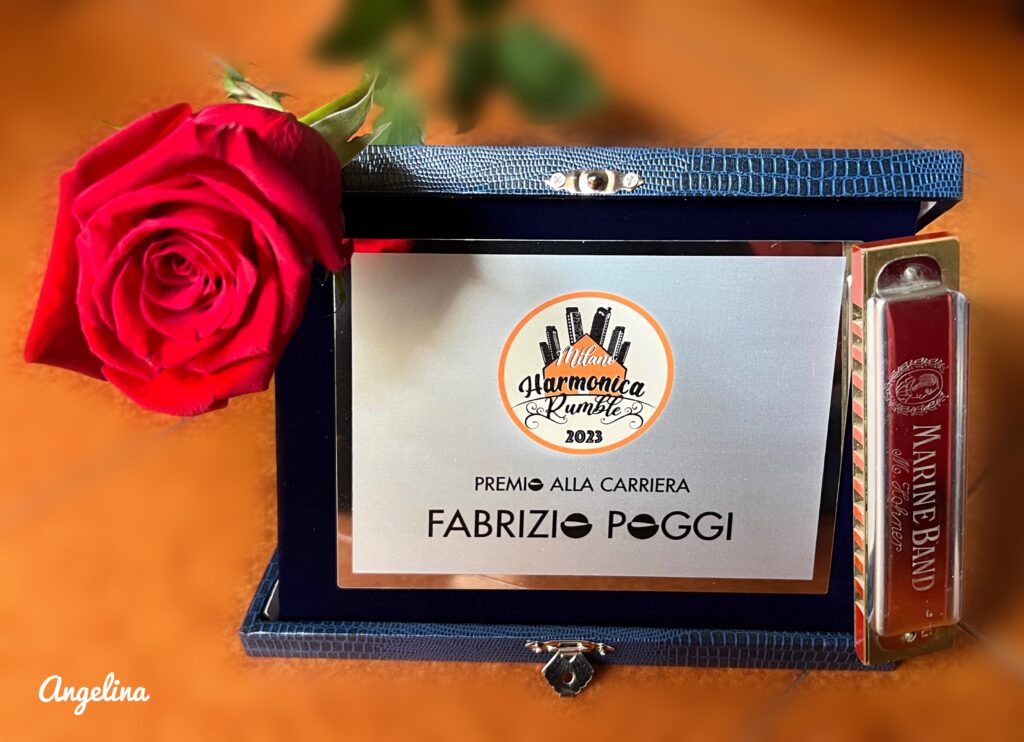 ---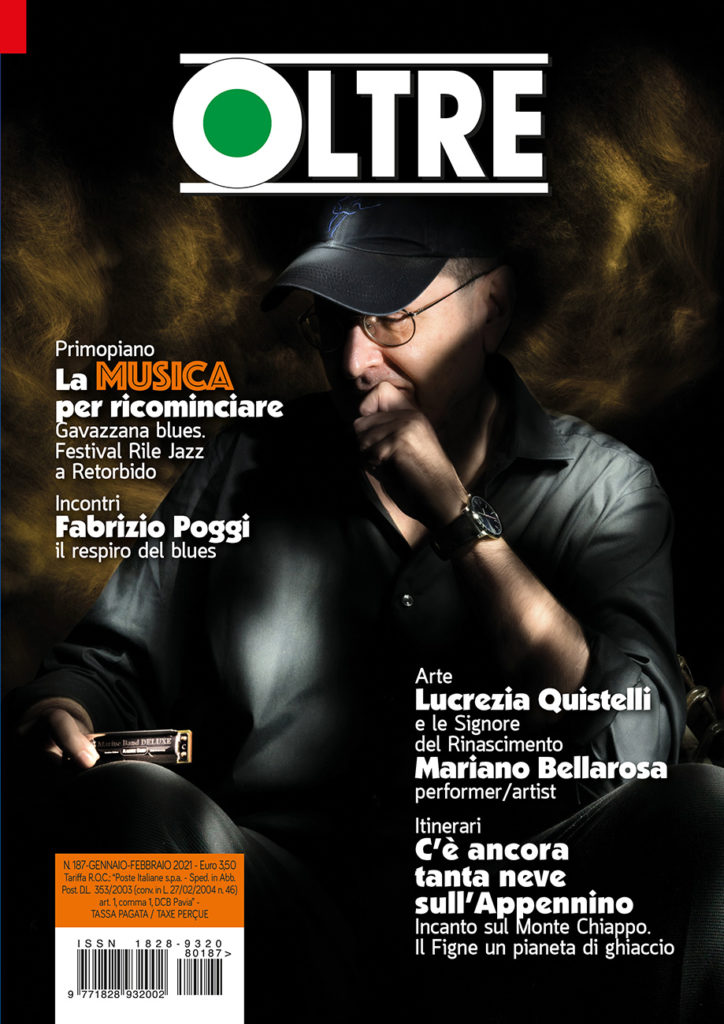 ---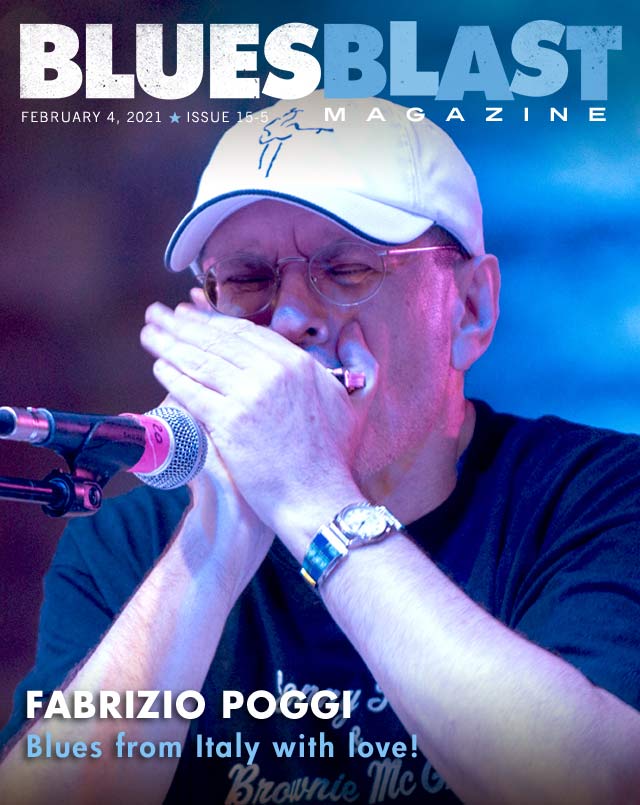 ---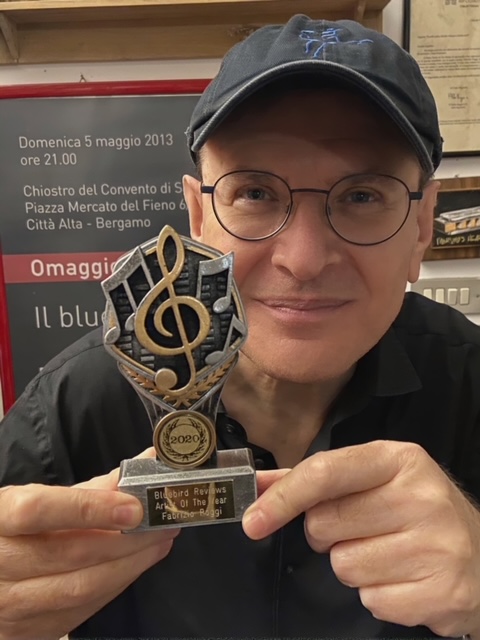 Bluebird Reviews Artist of the Year Award
---
---
---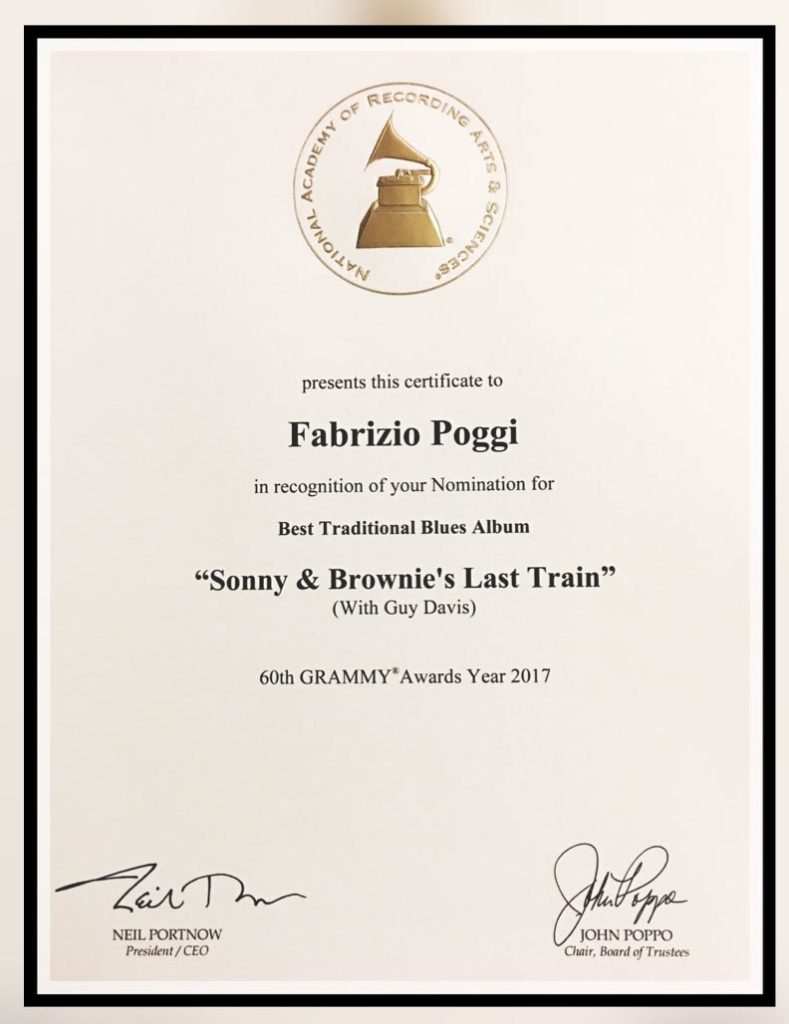 ---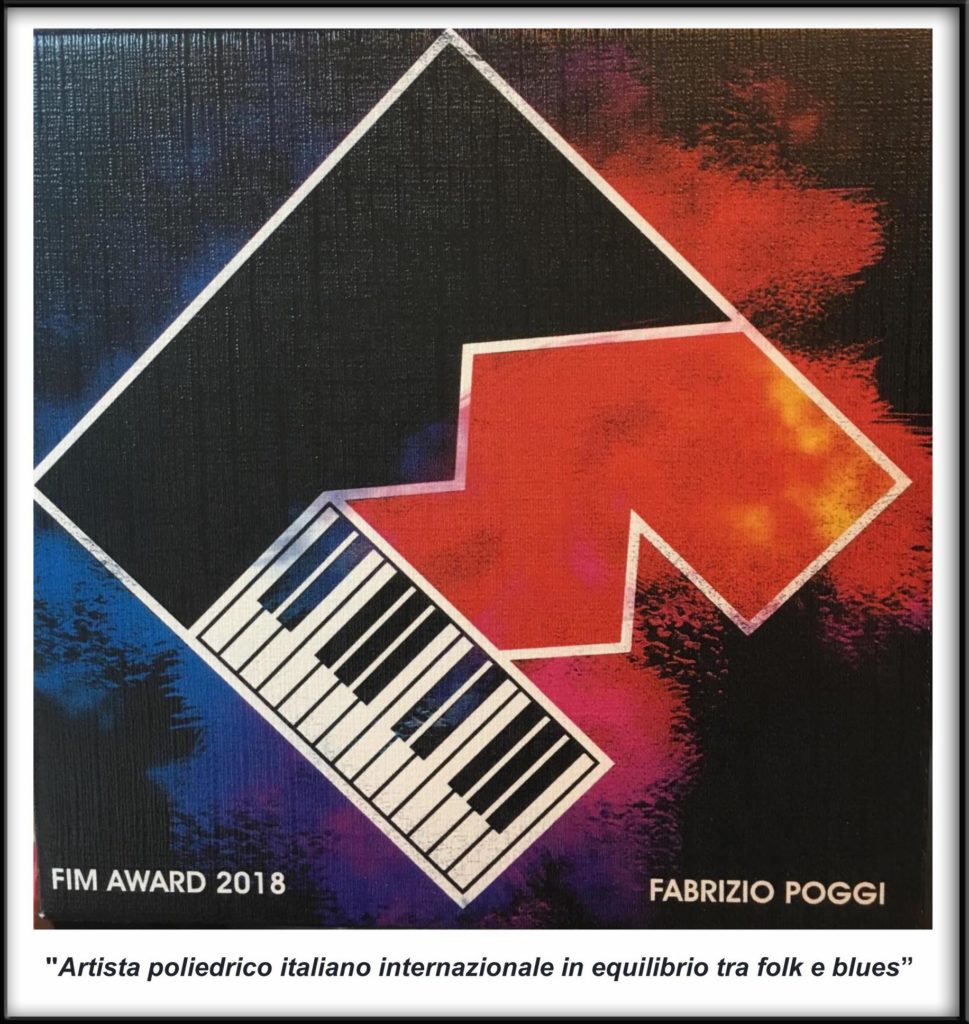 ---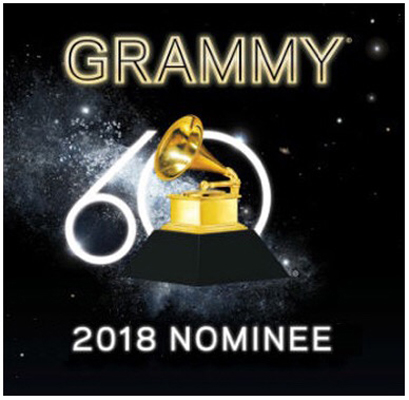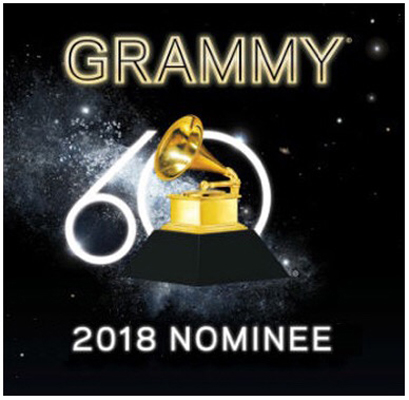 ---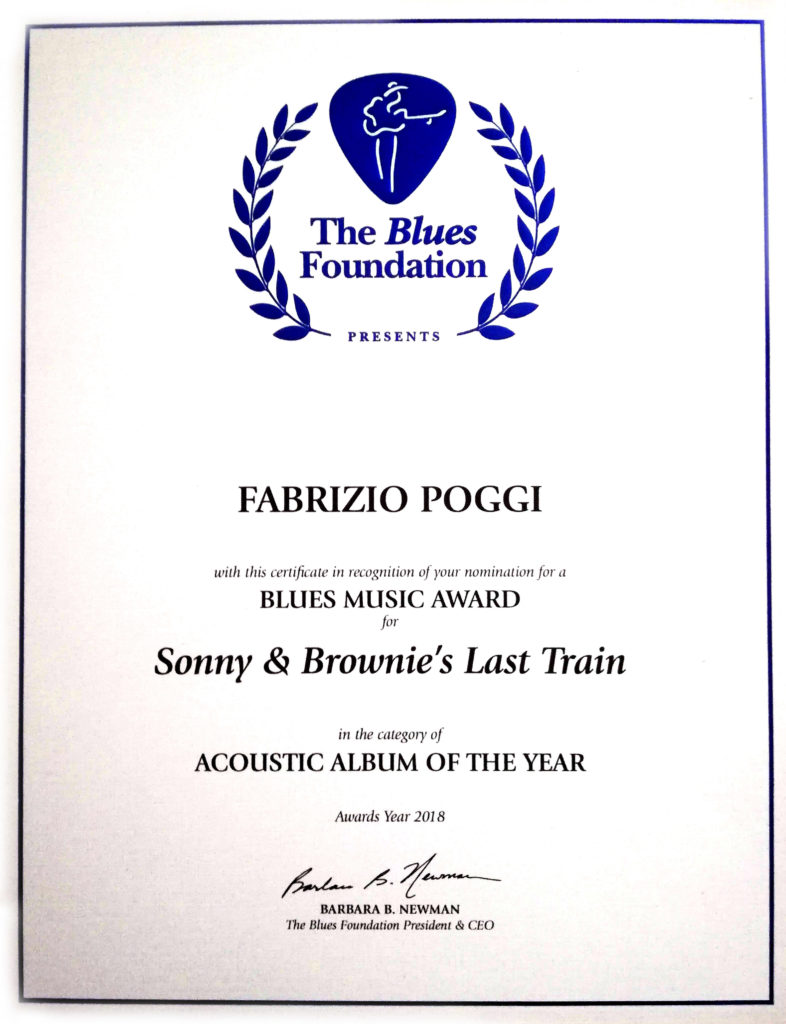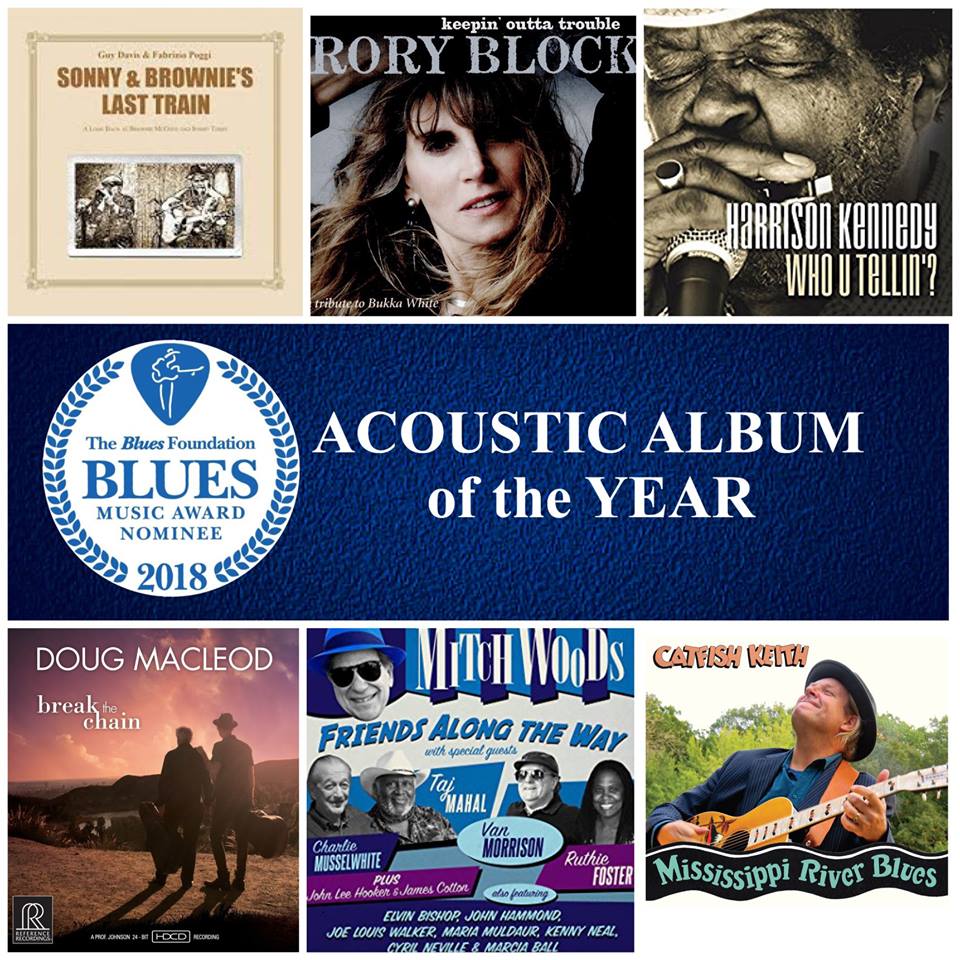 ---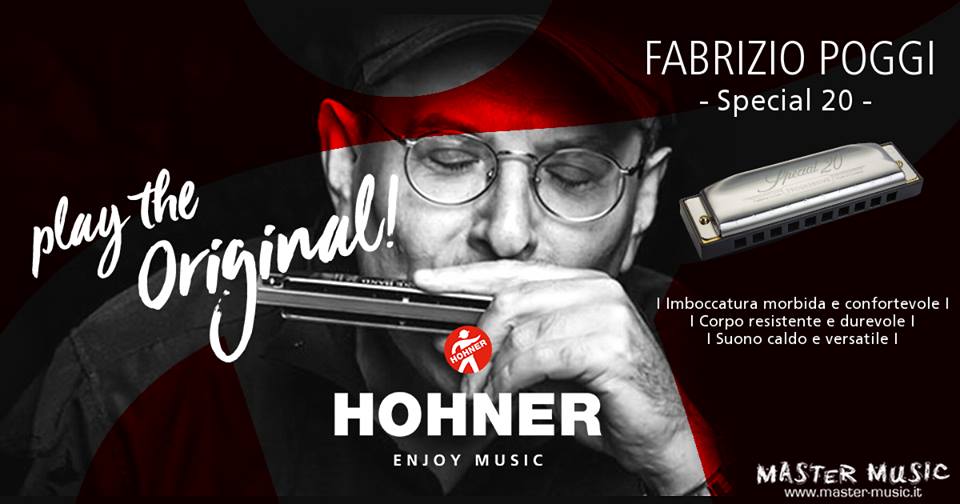 ---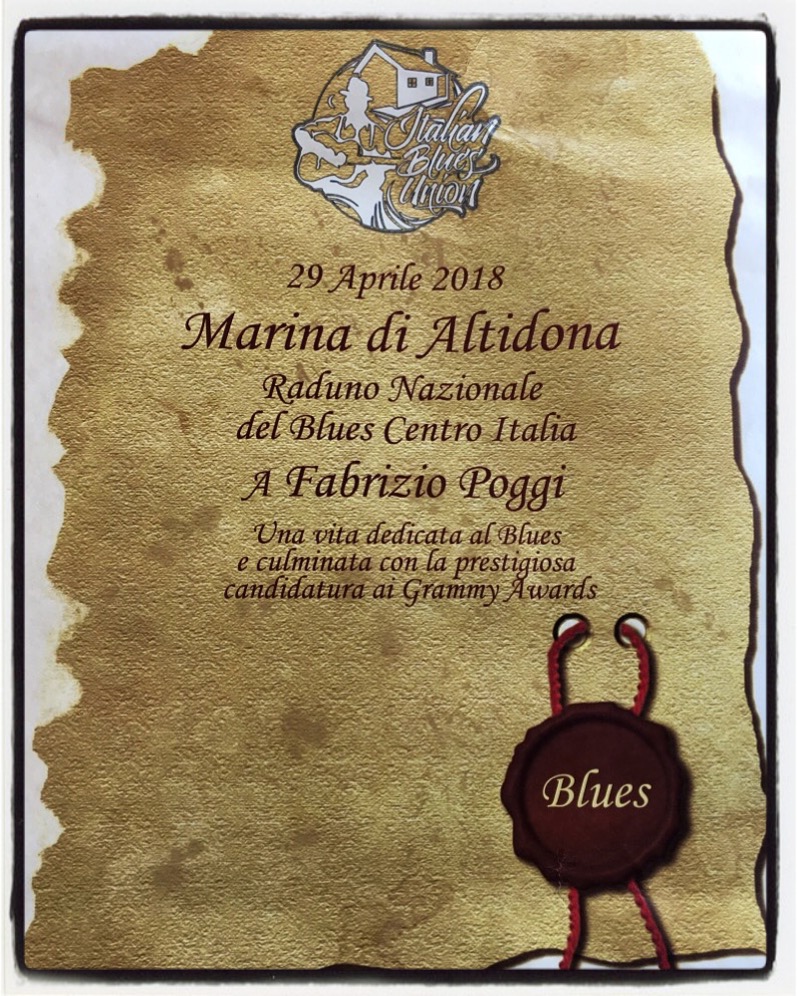 ---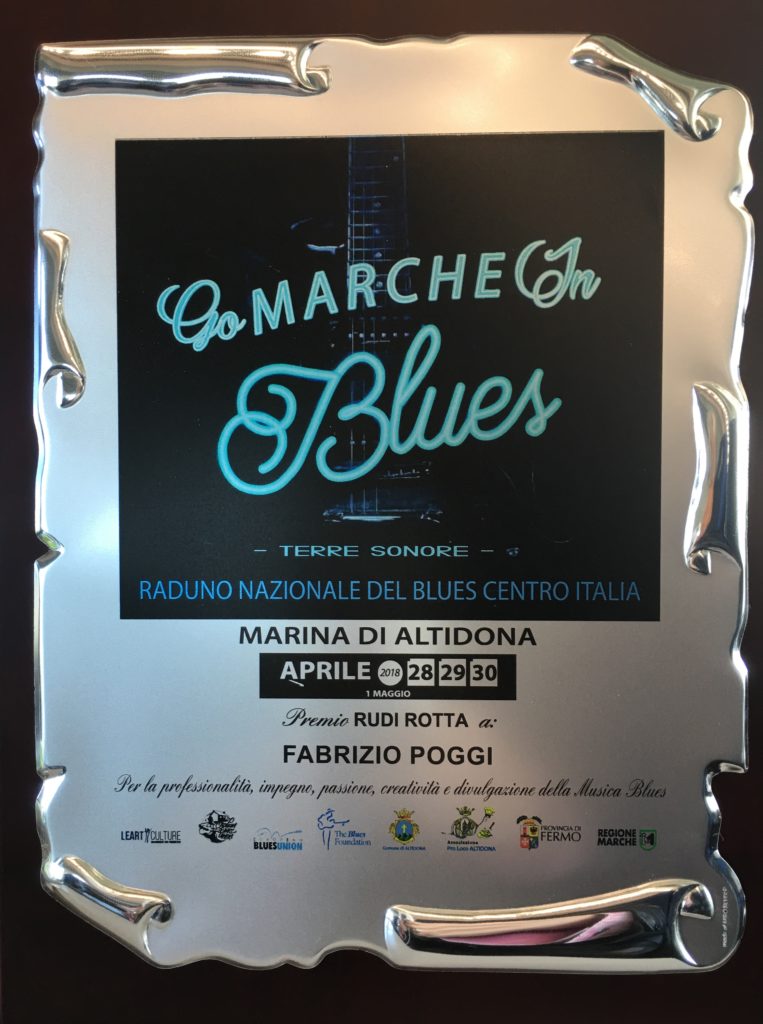 ---
---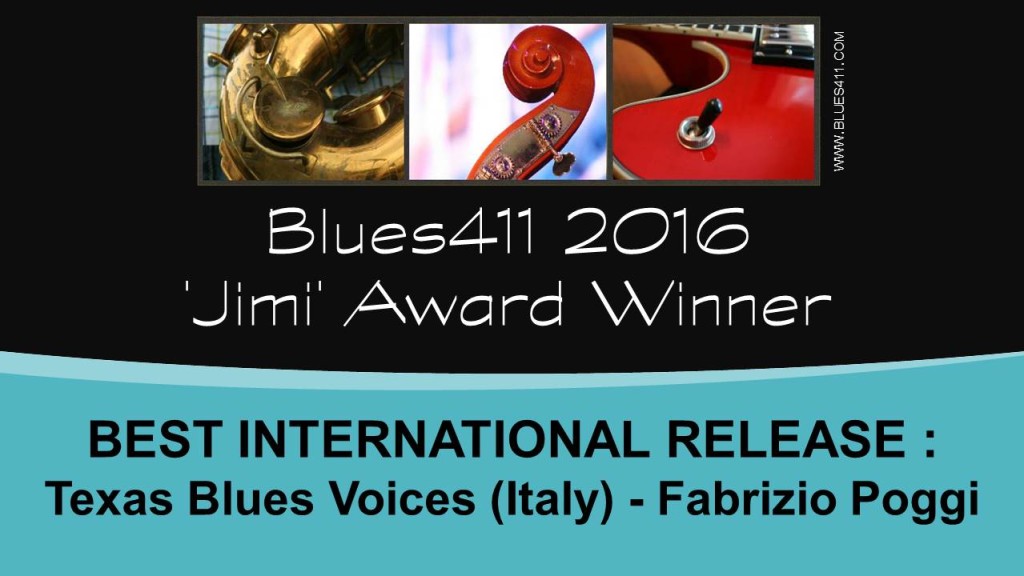 ---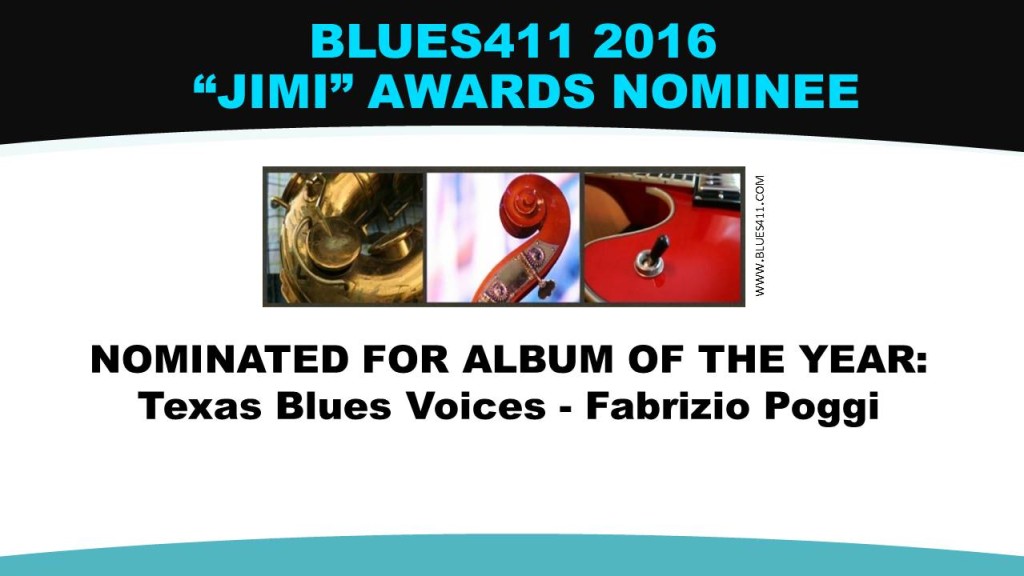 ---

Fabrizio Poggi honorary member of the Italian Blues Union
"for his contribution over the years to the growth and spread of the Blues in Italy"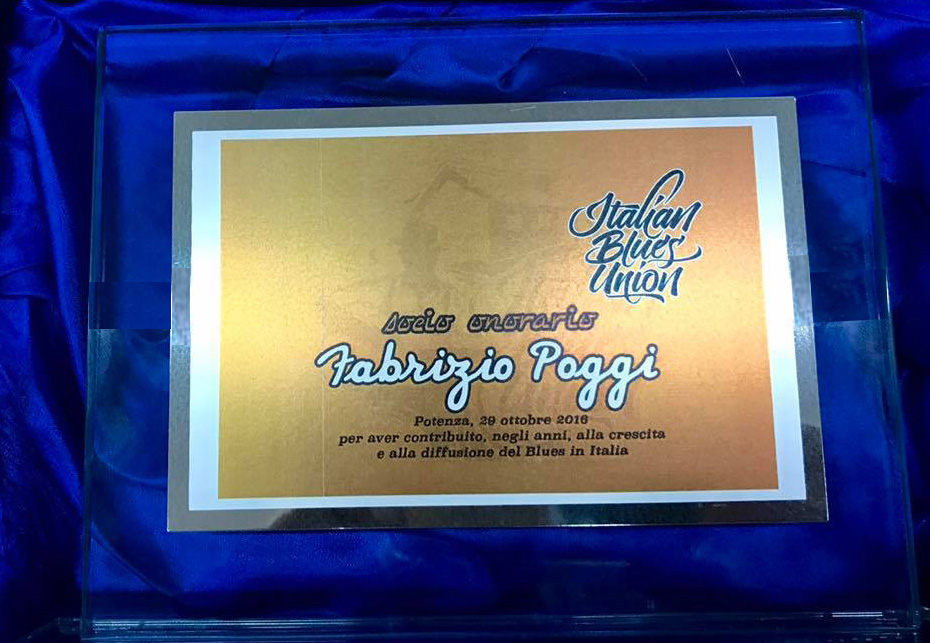 ---
Fabrizio Poggi in Athos Enrile's book "Le ali della libertà"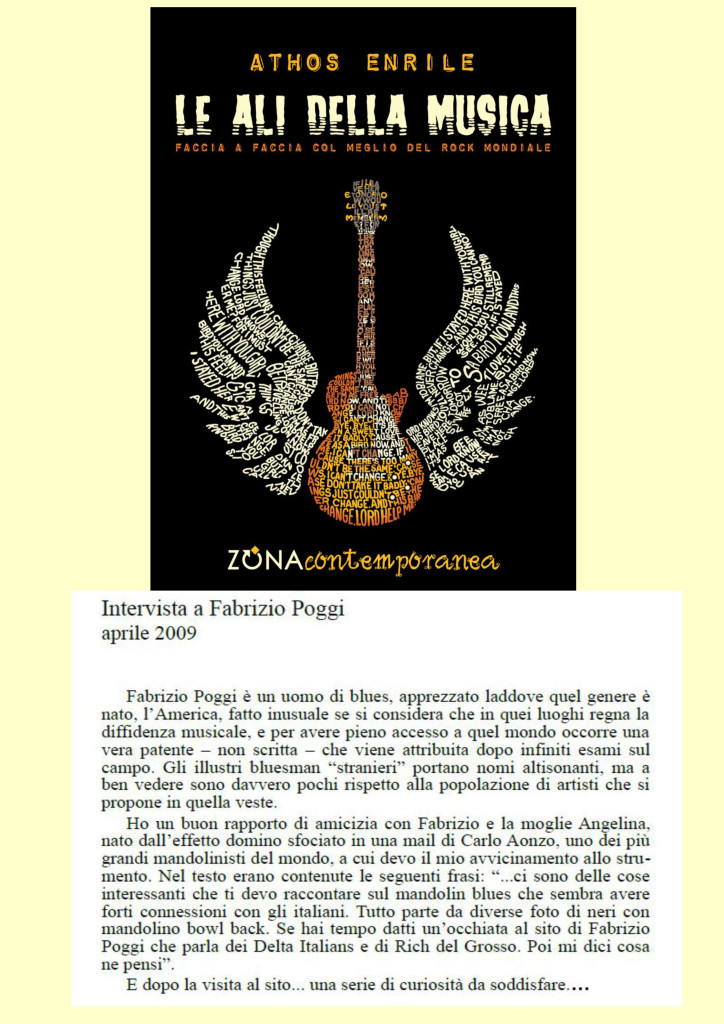 ---
Fabrizio Poggi in Massimo Carlotto's books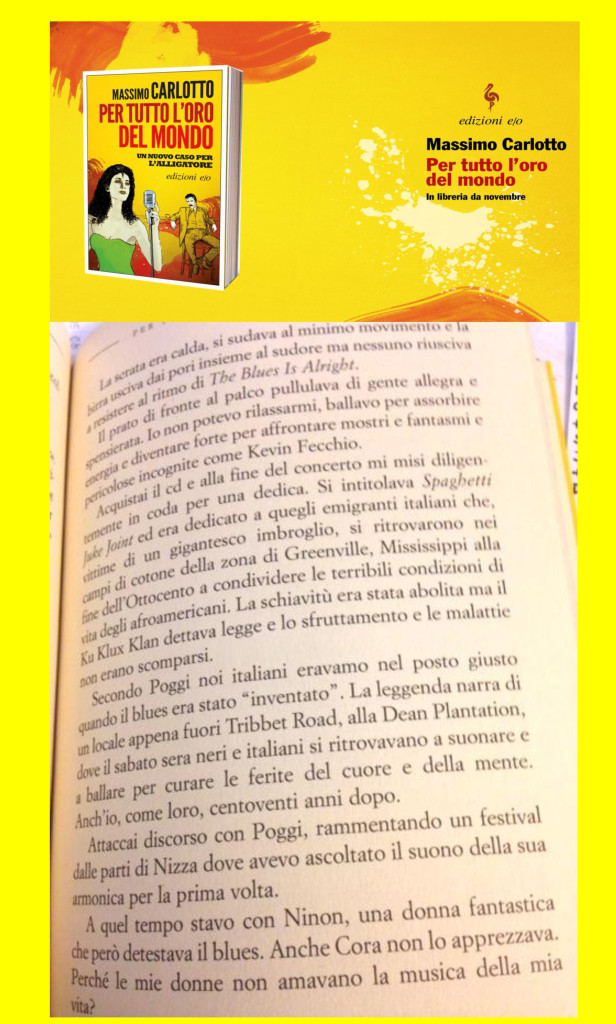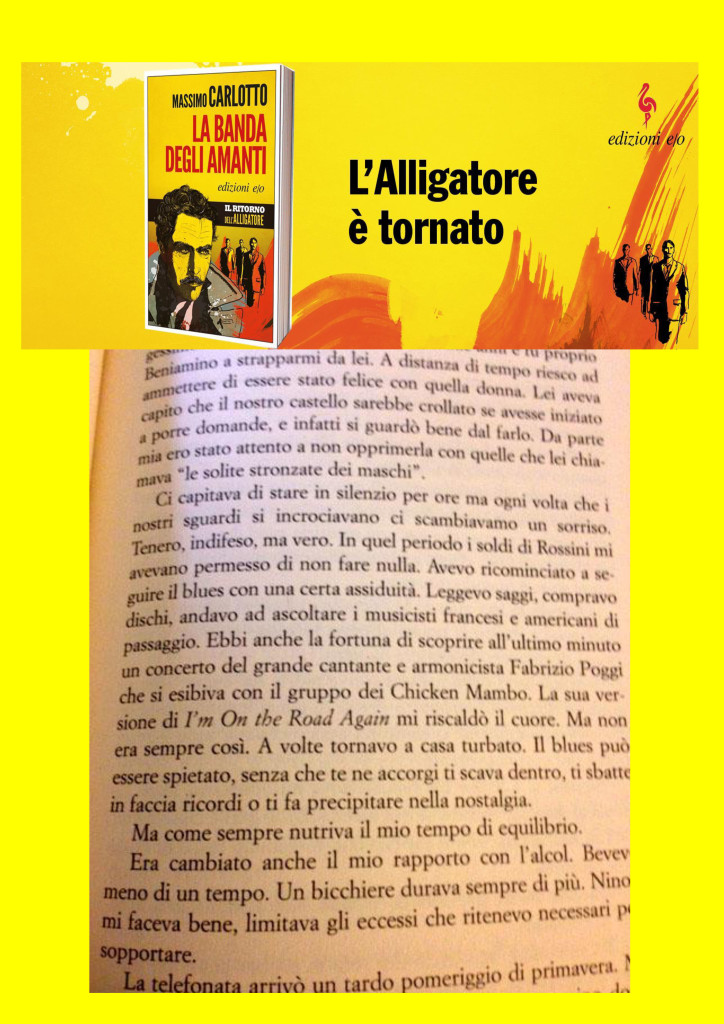 ---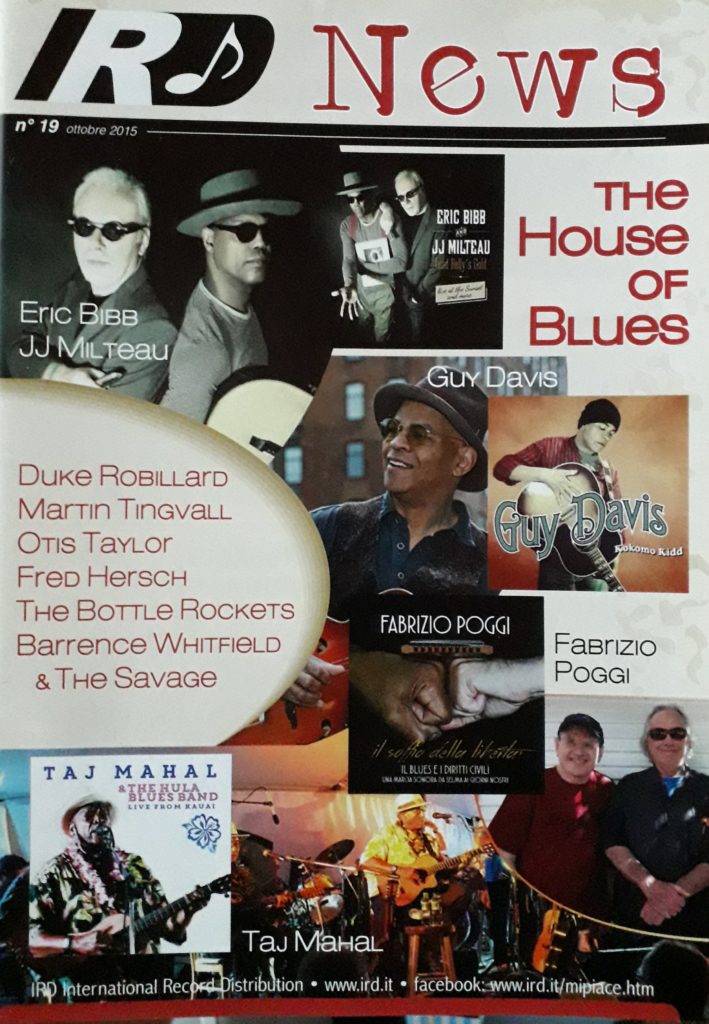 ---
Fabrizio Poggi
JIMI AWARDS nominee
Blues411 2015 best harmonica player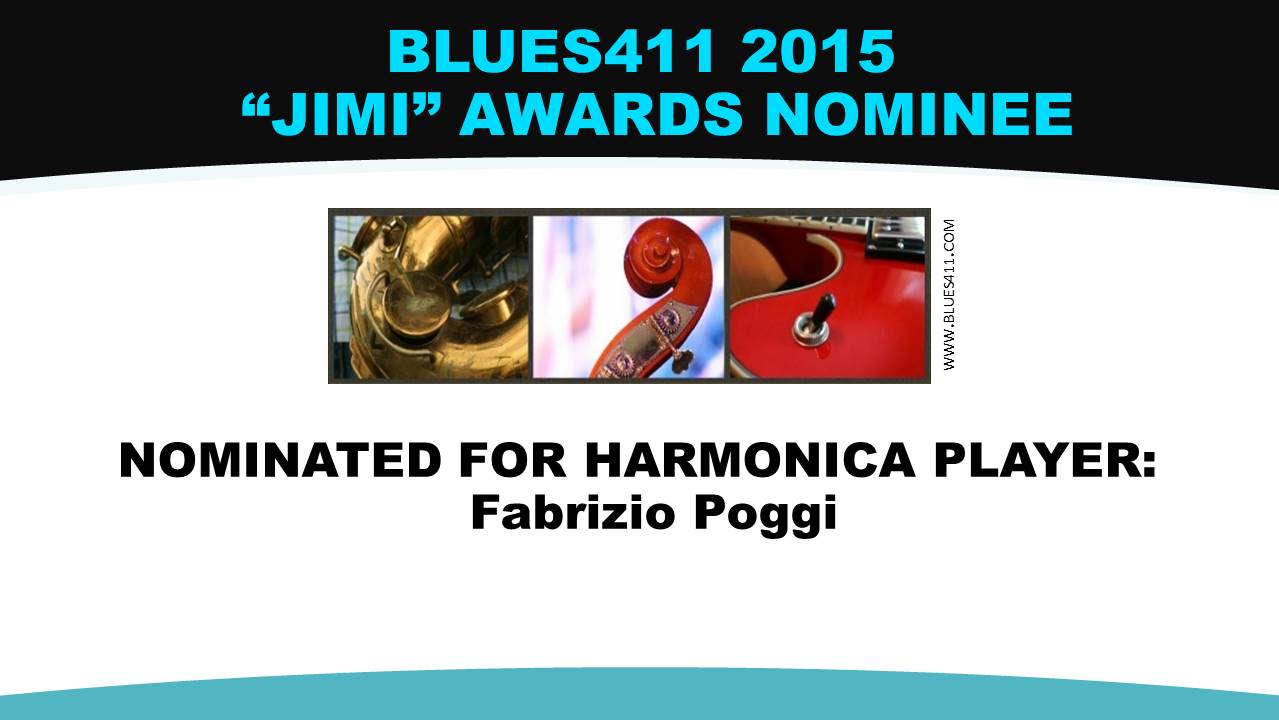 ---
Fabrizio Poggi
JIMI AWARDS nominee
Blues411 2014 best harmonica player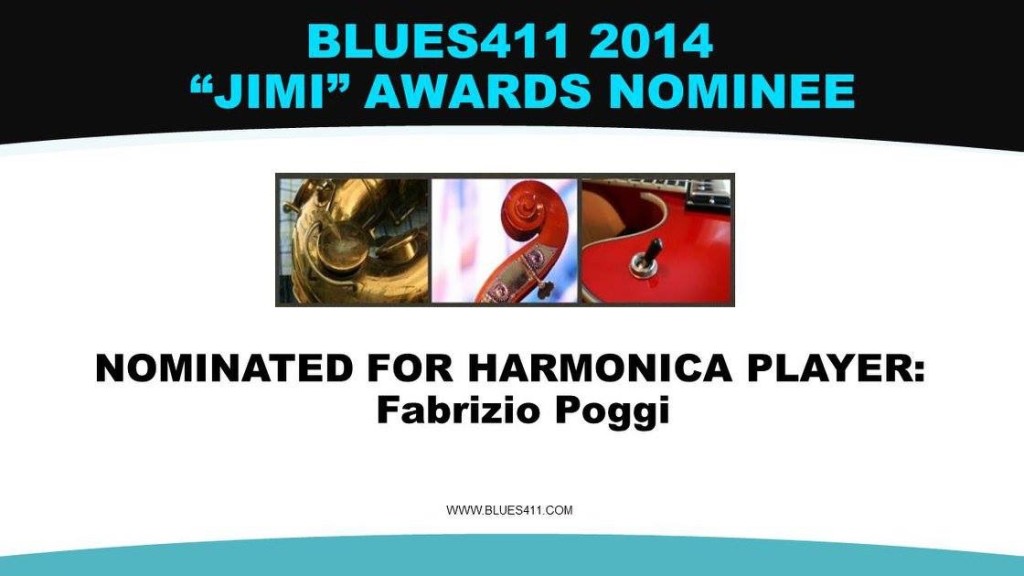 ---
Cooking with HART is a one-of-a-kind cookbook! ANGELINA and FABRIZIO POGGI's recipe in the book!!!
This hard cover cookbook features 124 recipes from Blues artists and fans around the world, with 100% of the proceeds going directly to The Blues Foundation's HART Fund. You will not find a collection of recipes like this anywhere else! The cookbook itself is spiral bound, and features a colorful hard cover and section dividers for lasting durability. Buy it for yourself, buy it for blues friends, or anyone who likes to cook. It also makes a great autograph book. Cooking with HART is the gift that keeps on giving. Order you copies now to receive in time for the holiday gift-giving season! The Blues Foundation's HART Fund assists musicians and their families in financial need due to a broad range of health concerns. The Fund provides for acute, chronic and preventive medical and d ental care as well as funeral and burial expenses.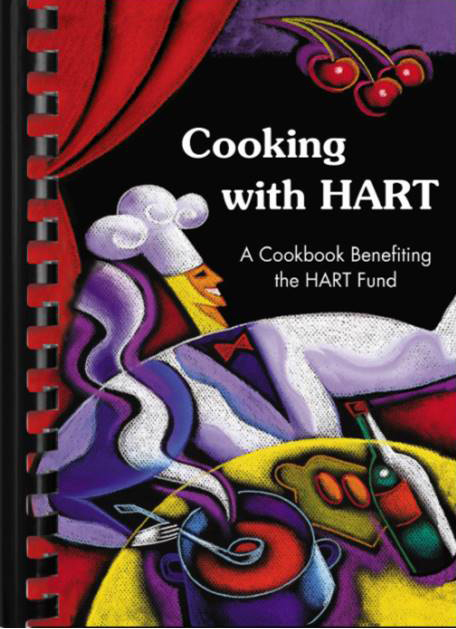 ---
MASTER MUSIC ADVERTISING appeared on national RAI 5 TV before the Prima della Scala with Fabrizio Poggi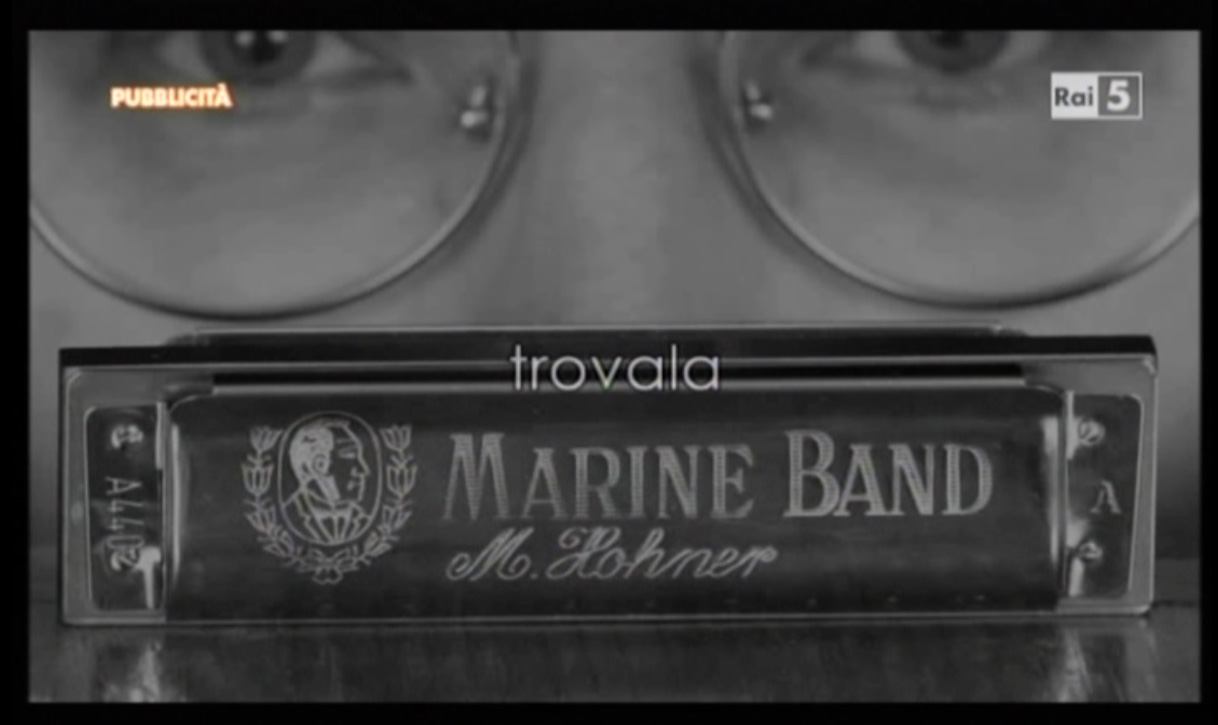 ---
JUBA DANCE by Guy Davis & Fabrizio Poggi
BLUES MUSIC AWARD 2014 nominee
35th Blues Music Award Nominees
ACOUSTIC ALBUM:
There's a Time – Doug MacLeod
Juba dance – Guy Davis featuring Fabrizio Poggi
Soulscape – Harrison Kennedy
Avalon – Rory Block
Unleashed – The Hound Kings
---
JUBA DANCE by Guy Davis & Fabrizio Poggi
Blues411 2013
"Jimi" Award Winner
Best Acoustic Release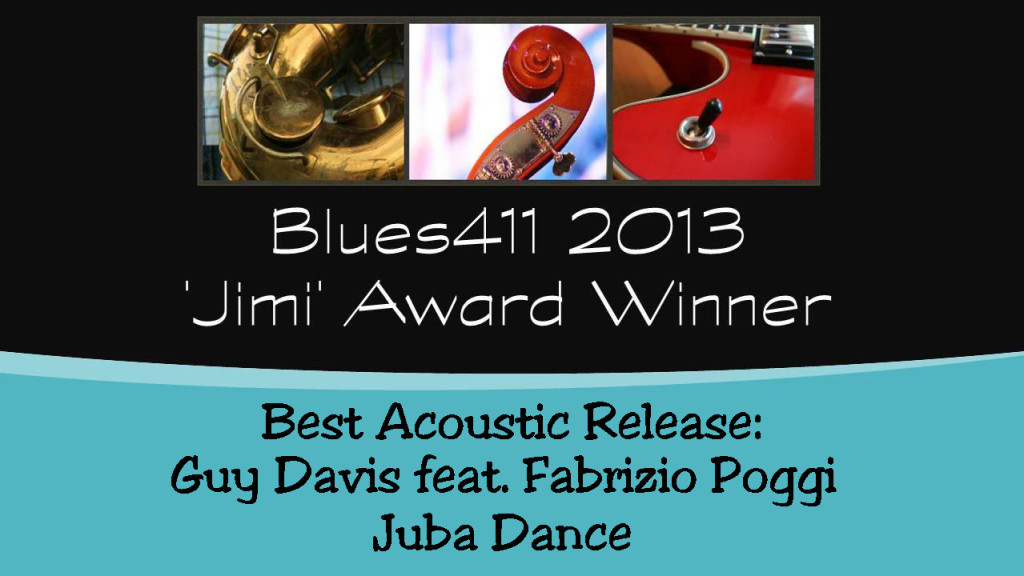 ---
JUBA DANCE – GUY DAVIS feat. FABRIZIO POGGI
number ONE on Roots Music Report
which compiles radio airplay date reported around the globe

---
DAN AYKROYD – Elwood Blues
TheBluesMobile talks about Fabrizio Poggi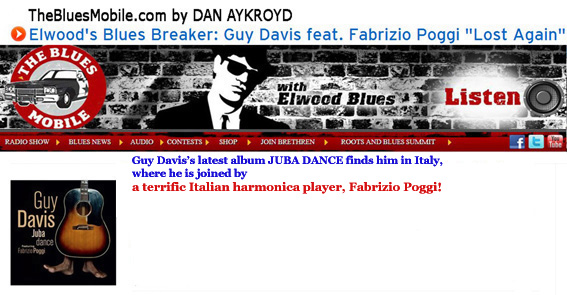 ---
WORLD OF HARMONICA TOP 10 BEST 2012 album
including HARPWAY 61 by Fabrizio Poggi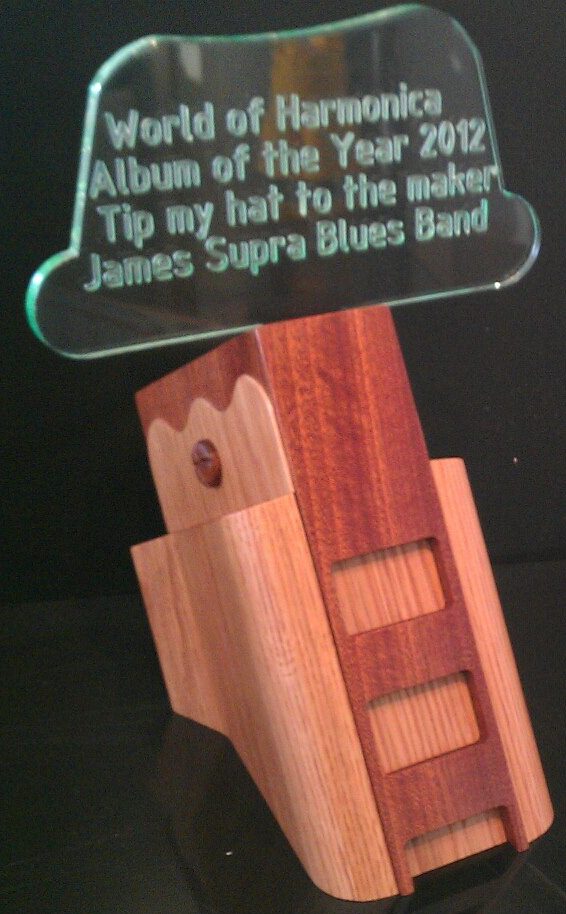 Thank you everybody who took the time to vote for their favorite album of 2012. Here is this years World Of Harmonica Album of the Year 2012 Peoples Vote Top 10:
1 – James Supra Blues Band – Tip My Hat to the Maker
2 – NJR Nedra Russ & Julio Ingasses – Everybody's Been Somewhere
3 – Fried Bourbon Gravy Train
4 – Dave Goodman & Steve Baker – The Wine Dark Sea
5 – Hard Times Trio
6 – Doug Deming & The Jewel Tones – What's it Gonna Take
7 – Fabrizio Poggi – HARPWAY 61
8 – Adrian Jimenez – Rockin' Blues
9 – Tom Walbank – Blues In Dub
10 – Mississippi Heat – Delta Bound
---
A Lovers Kiss 365 SBS in C special edition
dedicated to Fabrizio Poggi

---
Fabrizio Poggi's song "King Biscuit Time" from Live in Texas cd, included in Blues Revue compilation
­Here what Charlie Musselwhite writes: I just got the Blues Revue magazine CD sampler and there was Fabrizio singing and playing and I though, "How nice!!!". Really happy for you to get this kind of recognition. Really sounds good – good feeling. Bravo!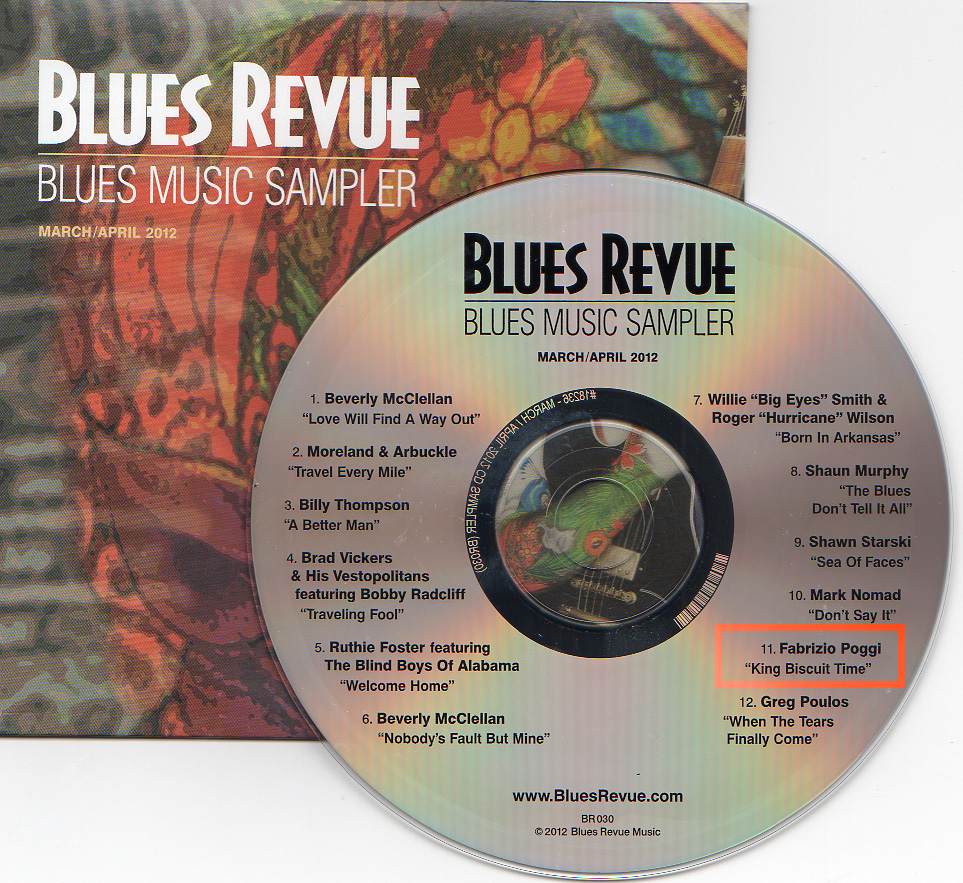 ---
The song "I'm on my way" from Fabrizio Poggi's Spirit & Freedom cd appears on BLUES REVUE compilation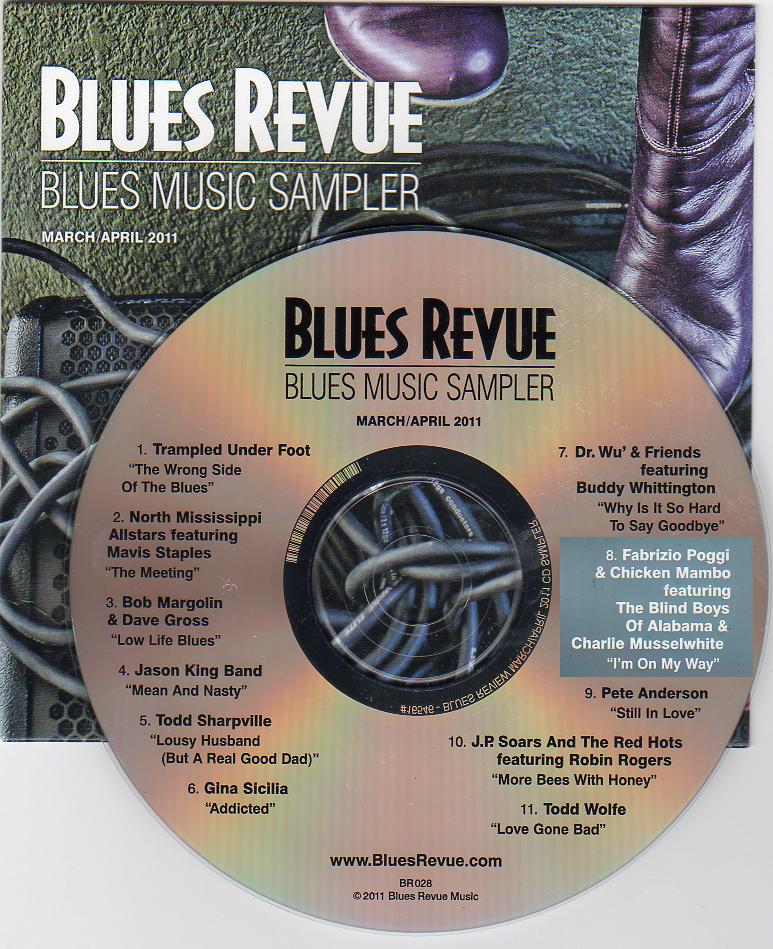 ---
Fabrizio Poggi HOHNER HARMONICA AWARD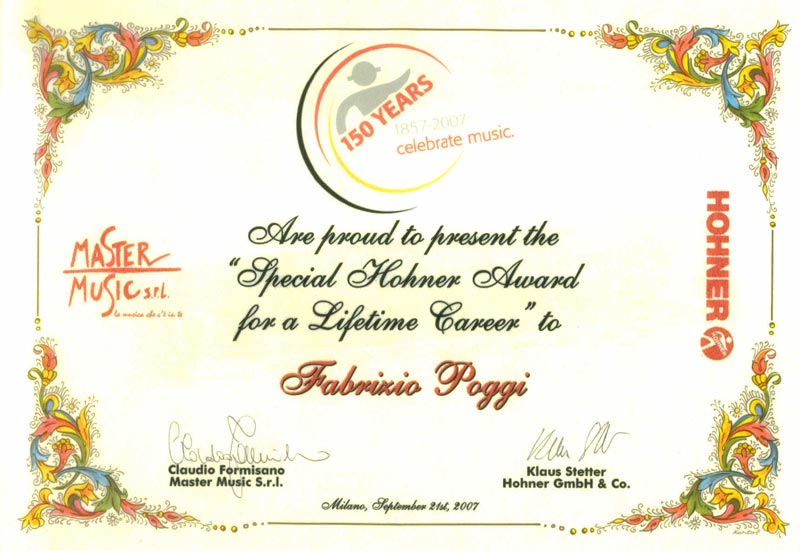 ---
Dick Lourie's book IF THE DELTA WAS THE SEA talks about Fabrizio Poggi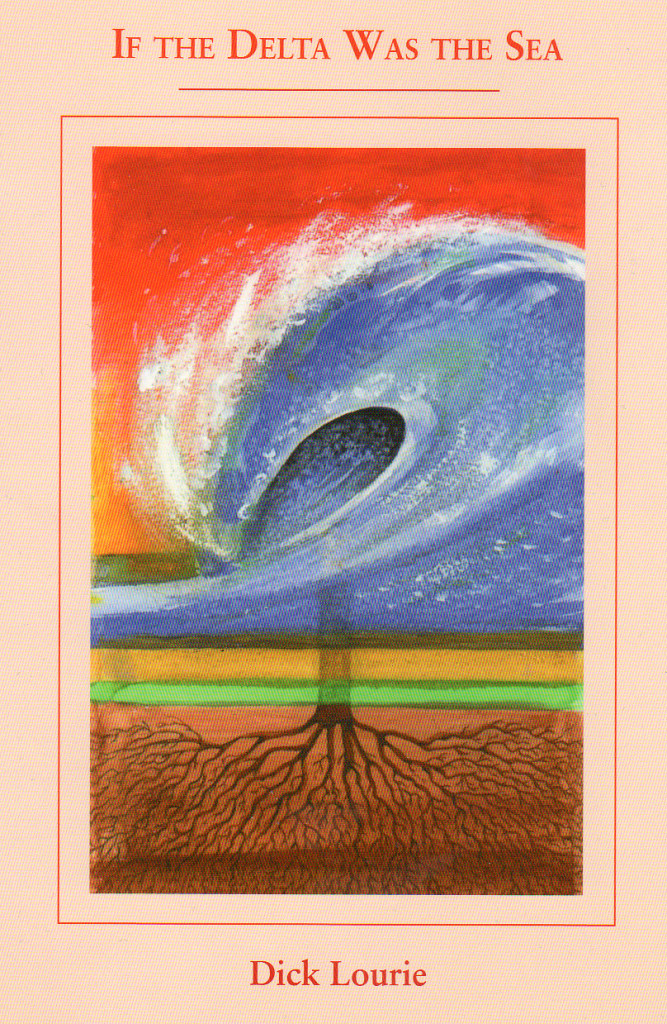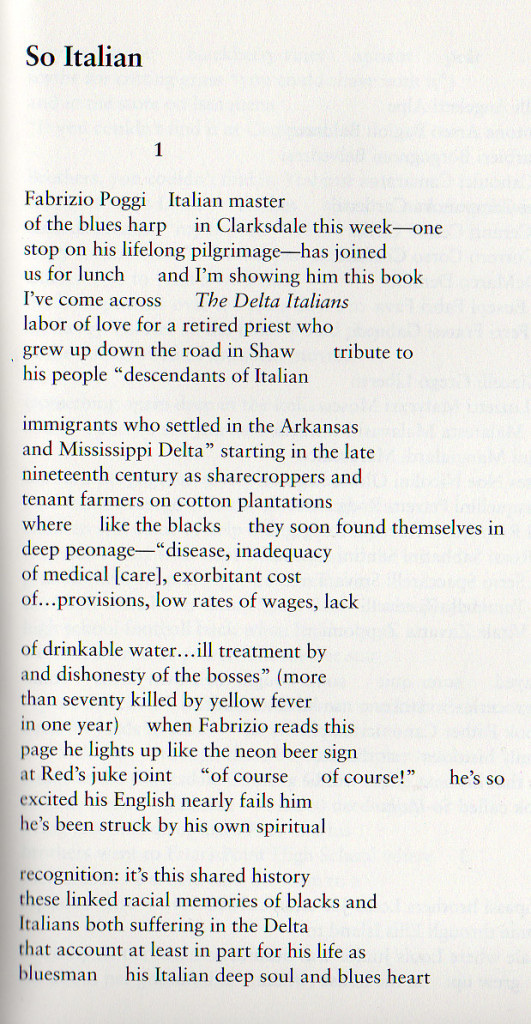 ---
Mercy : Best album of the year Buscadero magazine – Italy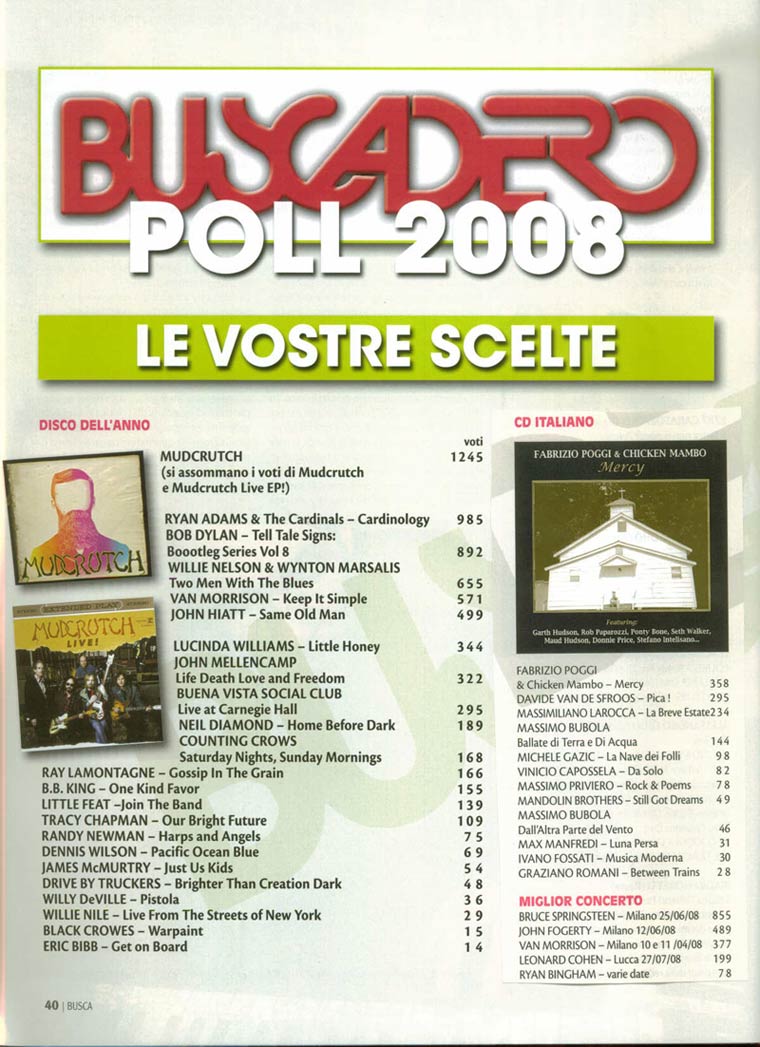 ---
Fabrizio Poggi on Folk Bulletin Magazine cover

Fabrizio Poggi receives the "Angelo Cavallini" award
as "…passionate scholar of traditional music…"