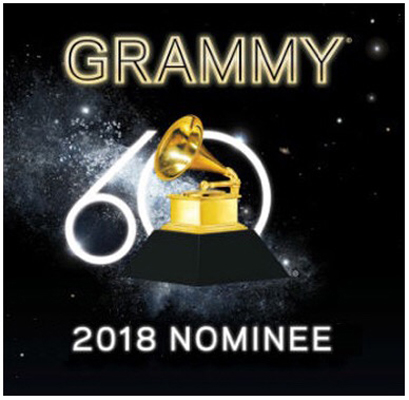 FABRIZIO POGGI (pronounced Pohjee) singer, harmonica player and writer is 2018 GRAMMY AWARDS NOMINEE (challenging The Rolling Stones), Hohner Lifetime Award, Two Times Blues Music Awards nominee, elected by the american magazine Bluebird Reviews artist of the year 2020, Fim Award 2018 winner, many times Jimi Award winner, appears as first european on the cover of the pretigious american magazine Blues Blast, appeares on the cover of the famous italian magazine Oltre, Golden Seal from the Chambre of Commerce.
25 album to date, 4 books, and numerous appearances around the globe, he played at the most prestigious clubs and festivals in Europe and USA (including the Carnegie Hall in New York with Guy Davis, Eric Burdon and Buddy Guy and the Legendary Blues Cruise with Guy Davis, Taj Mahal, Ruthie Foster, Lee Oskar) and many others. He performed some concert lessons at the famous Berklee Music University in Boston.
He played with The Blind Boys of Alabama, Charlie Musselwhite, Little Feat, Ronnie Earl, Kim Wilson, Marcia Ball, John Hammond, Sonny Landreth, Garth Hudson of THE BAND and Bob Dylan, Eric Bibb, Ruthie Foster, Otis Taylor, Mike Zito, Bob Margolin, Flaco Jiménez, David Bromberg, Zachary Richard, Jerry Jeff Walker, Billy Joe Shaver, Bob Brozman, Richard Thompson, Jimmy LaFave, The Original Blues Brothers Band, Steve Cropper …and many others.
He also recorded with Guy Davis the acclaimed album "JUBA DANCE". This went on to become NUMBER ONE on the Roots Music Report on Blues Radio Top 50 for 8 weeks as well as nominee at The Blues Music Award "Acoustic Album" category.
Also with Guy Davis in 2017 he recorded and produced the tribute album "Sonny & Brownie's last train: a look back to Brownie McGhee and Sonny Terry" that is 2018 GRAMMY AWARDS NOMINEE.
Dan Aykroyd aka Elwood Blues once said that Fabrizio is a terrific harmonica player!
His harmonica is well known among the greats.
So is he a real blues celebrity? No, not at all! The illustrious roster of those who've shared a stage with the man would easily lead to that conclusion; but the humble, gently smiling figure belayed nothing of celebrity pomp — only a deep, in-touch, kind persona who connects to the earthly vibe of blues in a manner that is gifted. And nothing lights that fire of passion in Fabrizio more than picking up his harp and cutting loose.
Fabrizio has earned his place alongside the blues greats; however, he remains the every-man, grounded beautifully by his own connection to the shared human conditions of struggle, darkness, and pain cloaked in redemption, overcoming, and freedom.
Fabrizio is a multi talented musician, a man who lives, walks, talks, and is the blues.
Fabrizio is a star player, one of a handful of the very best, who not only plays A1+ harmonica, but writes great lyrics, and sings very nice to, coupled with so much meaningful expression, and tone. I love this Artist, truly, and certainly is one of a handful of today's living harmonica Legends.
Shaun Monument May – World of Harmonica